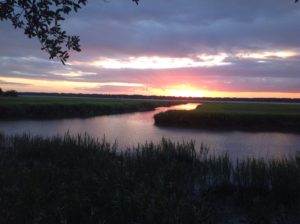 It's hot…and humid!…..but hey, that's part of Summer and it sure beats the ice storms of Winter!  I want to let you know about the Summer Atlanta Real Estate Market, but first, there are so many fun things to do in the dog says of summer for a nice get away and here are two of my favorites:
First, congrats to Hilton Head Island, SC for being voted for the 3rd year in a row by Travel & Leisure Magazine as the #1 World's Best Island in the Continental U.S.  My husband and I have had a Villa there in Sea Pines since 1986 and have enjoyed it so much.  Oh the fun we've had there!  It's a great place to play golf & tennis, ride bikes on the never ending paths, enjoy the nature trails, boat, fish, kayak, sail, shop, roller blade, surf, dolphin watch, swim, walk on the wonderful beaches, check out the Marina in Harbor Town, shop, shop, shop and eat, eat, eat!  There are dining choices to suit everyone and it's a perfect place for both families and couples.  It's about 4 1/2 hours drive from Atlanta.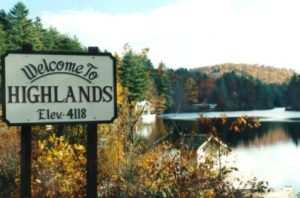 For a cooler get away, try heading up to the North Carolina mountains. It's just a scenic 2 hour or so drive from Atlanta to Sapphire Valley, Cashiers or Highlands.  It is truly magical!  One of the obvious – and luxurious – choices for a weekend would be the Old Edward Inn.  Ideally located in the center of town in Highlands, it offers upscale accommodations with both fine and casual dining.  Stroll around town and pop into some of the many unique shops or pack a picnic to take along on a hike on some of the most picturesque trails in the area.  The area has many wonderful top rated lunch and dining spots, too.  You might be up in the mountains, but you definitely won't be roughin' it!
SUMMER ATLANTA REAL ESTATE MARKET NEWS.….Typically, Summer is a bit slower due to vacations and short times off between school calendars.  Generally speaking, Inventory under $500K is in high demand and in short supply.  The market opens up a bit into the $1.5M range and then starts to dramatically increase in the $2M and up.  The Luxury Market is a Buyers Market, without a doubt, in that there is a lot to choose from, not necessarily that there are a lot of bargains out there.  However, Sellers in this market are aware of the present situation and are usually more open to getting their home sold and perhaps making more concessions than we've seen in the past.  If you would like to find out what your local market is doing, please give me a call to chat.  I have been representing the best real estate in Atlanta since 1992!